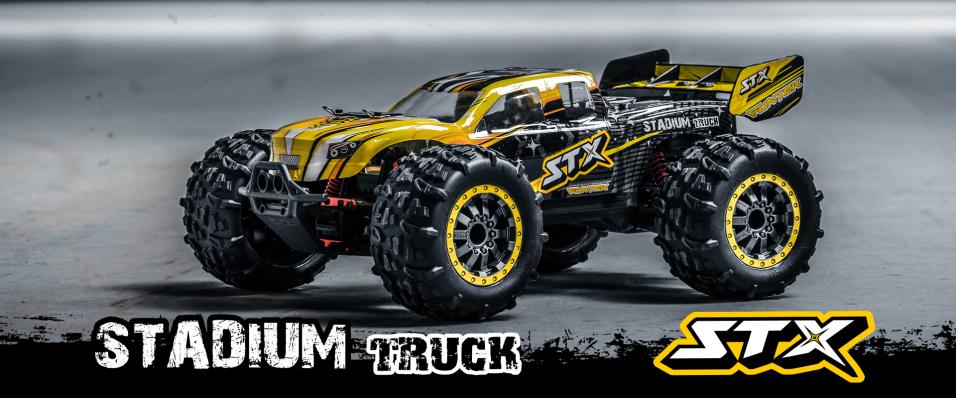 For the first time in the world of the "leisure" scale model, we have designed a French-designed product developed in our premises in Toulouse.
Several versions of this platform will be available in the coming months.
Features
• Brushed DC electric motor 550size
• 5 wire 3kg steering servo (standard size 3 wires adaptable)
• Speed: up to 50+km/h
• Scale: 1:12 XL size
• Up to 100m remote range
• Operation time: up to 15 min.
• Metal transmission shaft
• Rubber tires with sponge inserts
• 4 independent shock absorbers
• Sealed ball bearings
• 4 wheels driving
• Four wheel independent suspension system
• Frequency: 2.4 GHz
• 45Amp electronic speed controler
• Oversized protection
• Charging pressure limiting protection
• Over-discharge protection
• Thermal protection on PCB
• Car battery: 1700 mAh Li-ion
• Remote control power supply: 4x 1.5V "AA" batteries (Not included)
SPECIFICATIONS
• Length: 405mm
• Width: 295mm
• Height: 170mm
• Wheelbase: 236mm
• Ground clearance: 52mm
• Wheel diameter : 109mm
• Wheel width: 65mm
• Weight: 1780g
Be the first to ask a question about this product!