SCA-1E PRAIRIE WOLF CLEAR BODY SET (324mm WB)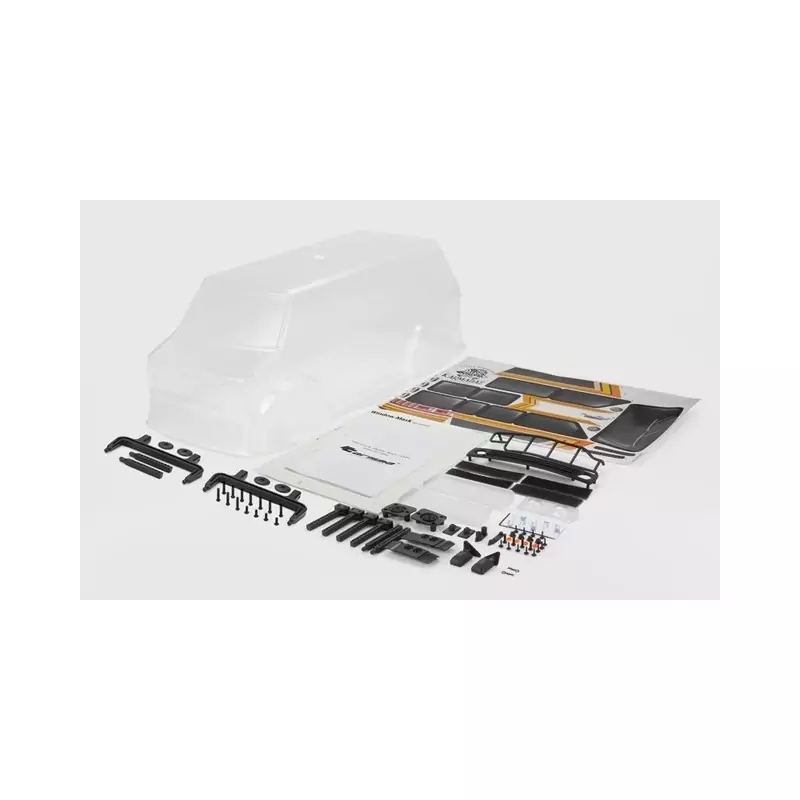  
Get Ready For A Summer Of 'Fresh' Overland Scale Adventures!
We all love to explore, and Carisma Scale Adventure now offers anyone with a 324mm rig the opportunity to do so in style. The new 'Prairie Wolf' LWB Adventure Van looks just at home as a 70s or 80's inspired Custom Build, as it does in full lifted Off Road Adventure Mode. 
With scale details like a LED-Ready Grille, Robust Wing Mirrors and a Rear Panel Roof Access Ladder, the body has enough scope for additional detailing and end users can also add Roof Racks, Luggage, Spare Wheels & Tyres, Spotlights, a Full Interior...the possibilities are limitless. 
Vacuum Formed in a thicker than standard Lexan for additional rigidity, the body comes Crystal clear and ready to paint. A Retro Off Road inspired Decal Pack is included as are Window Masks and full Assembly Instructions.
• Product sold as clear and uncut
• Wheelbase is 324mm
• Lexan Paint Required
Be the first to ask a question about this product!